Basement Waterproofing and Crawl Space Repair in New York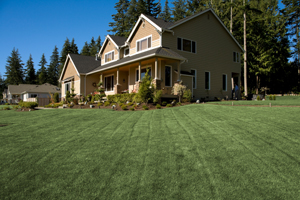 Southern Tier Basement Systems offers basement waterproofing and crawl space repair solutions in the Southern Tier of New York. We are part of the world's largest basement waterproofing contractor network, Basement Systems, Inc.
All of our waterproofing specialists are trained and certified by Basement Systems Headquarters in Connecticut, USA.
Our Professional Services
We offer a variety of home improvements and repairs for individuals who need work done on their below-grade spaces. Whether you're looking for basement waterproofing, crawl space repair, sump installation or a similar service, our certified professionals are here to help you!
Our professional services include all of the following:
Basement Waterproofing
We provide homeowners with a full line of products and services connected to basement waterproofing, including drainage systems, sump pumps, and many options for your discharge line.
Our full perimeter waterproofing system includes a written, transferable warranty, and can be installed quickly by our experts -- usually in less than two days.
We also offer many other options for homeowners who'd like to dry their basement, including warrantied repairs for leaking cracks, basement windows, and a wide variety of options for your basement walls and floors. We can also repair water-damaged drywall or get your basement ready for finishing.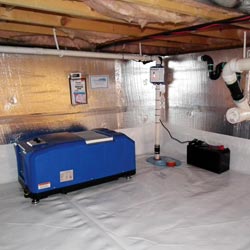 Crawl Space Repair
Whether your crawl space is showing signs of flooding, humidity, moisture, structural damage, or it's just plain cold, we have a full line of products and services that provide permanent solutions for your problem.
Our CleanSpace® Vapor Barrier System includes a 25-year, written, transferable warranty for durability and quality in workmanship. A typical complete installation is begun and done in a single day.
Our innovative SilverGlo™ Insulation is a fully waterproof way to waterproof your crawl space walls while also providing a complete vapor barrier on the surface. For your floor, our TerraBlock™ system is a durable, waterproof solution that really stands up!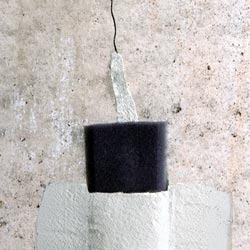 Repairs For Leaky Cracks & Penetrations
Many foundations will develop cracks that do not represent a structural issue. This is a natural part of the curing process, and is common in both newly built and older foundations.
While not structural damage, these cracks can be a significant source of flooding water. Water can also leak through any other opening in the walls, including wire and pipe penetrations.
Our experts can quickly and effectively install a warrantied wall crack repair system in your home. Our system uses multiple layers of protecting and an innovative polyurethane injection method to ensure a effective crack and penetration waterproofing seal.
Our qualified professionals are ready to help you a dry basement environment, if you have wet basements in Walton, Windsor, Trumansburg, Greene, Groton, Delhi, Newfield, Windsor, Walton, Greene, Trumansburg, Delhi, Newfield, Groton, Trumansburg, Windsor, Walton, Groton, Delhi, Newfield, Greene, Greene, Trumansburg, Walton, Windsor, Groton, Newfield, Delhi, Waverly, Walton, Windsor, Trumansburg and surrounding areas. Call us or contact us online today for a FREE no-obligation estimate & inspection for basement waterproofing or crawl space repair.
Your Free Estimate
Waterproofing, vapor barriers, walls, flooring, insulation, windows, dehumidifiers, structural repairs... when it comes to basements and crawl spaces, we can do just about anything!
With so many options for your home, our experts find that homeowners are best served by a personal, on-site consultation from one of our experts on staff. That's why we offer homeowners a customized system quote -- at no cost or obligation.
Your free quote includes an on-site inspection and measurement of your space. Your expert will locate the sources of any problems, answering any questions you might have as we go. We'll explain the different options we provide for homeowners and make recommendations.
Once everything has been explained, our expert will work with you to customize a cost quote, using our innovative software program to map out your basement and your installation. A complete cost quote will be provided in writing for you based on the system you and your representative create together during our presentation.
As an added courtesy, we like to mail along a copy of one of our full color basement and crawl space books, which details everything you need to know about your below-grade space, as well as information about our products and services.
We offer our services to homeowners throughout the Southern Tier of New York, including Binghamton, Ithaca, Elmira, the surrounding areas of Endicott, Vestal, Horseheads, Johnson City, Owego, Apalachin, Waverly, and nearby. Contact us by phone or e-mail today to schedule an appointment!